One team to keep
your home shining✨
📍Serving Humble, Kingwood, Atascocita, and surrounding Northeast Houston areas
One team to keep
your home shining✨
📍Serving Humble, Kingwood, Atascocita, and surrounding Northeast Houston areas
Home Need A Little TLC? We Got You Covered!
Your home deserves the best care, but who has the time, tools, and spare elbow grease to tackle that exterior? Good news – you don't have to! Everything home exterior is our jam – including our many washing services and more.
Try us out risk-free with our 100% Satisfaction Guarantee and let our team add some value to your home. We look forward to meeting you!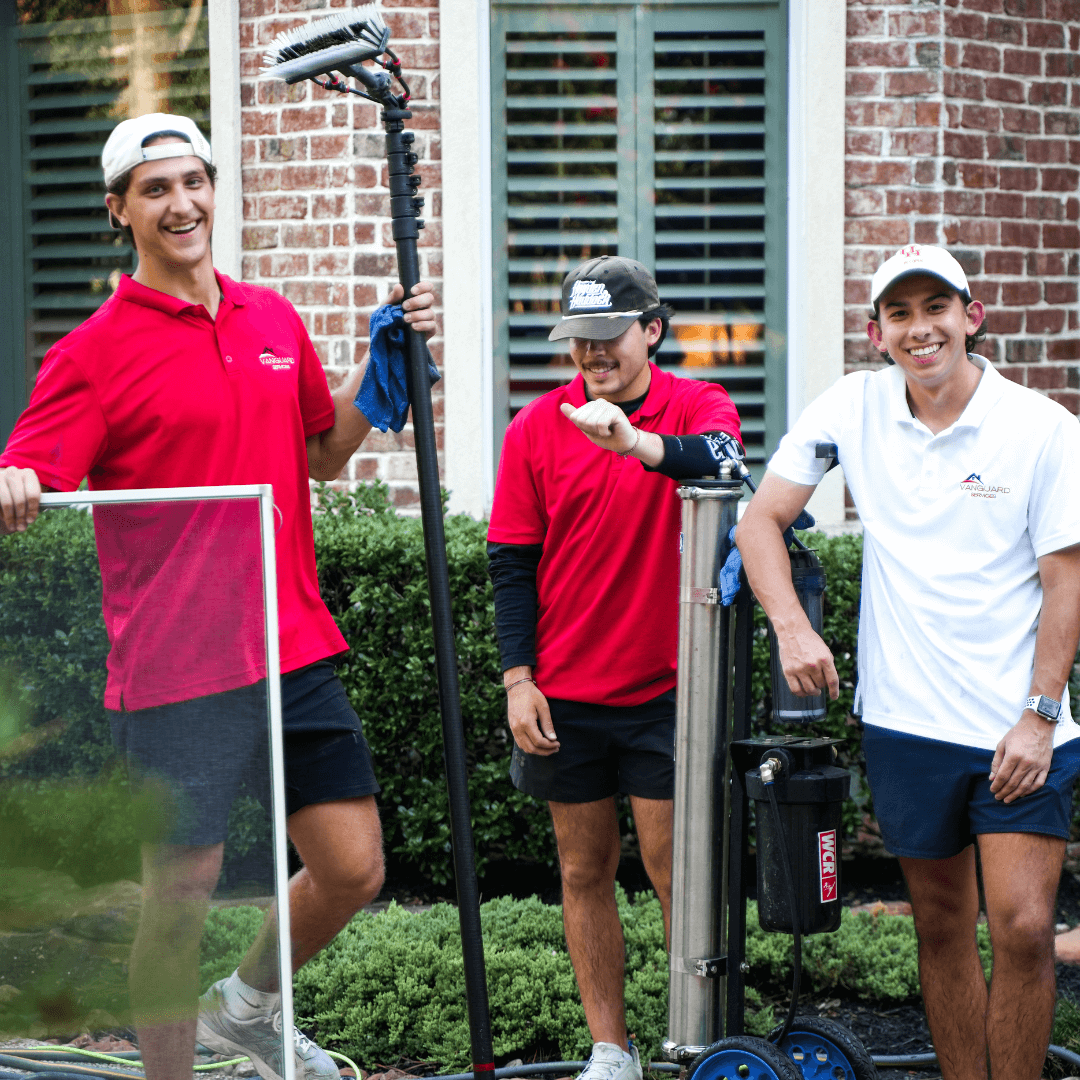 With Vanguard, Getting Your Home Back To
Shining Like New
Is As Easy As 1-2-3!
1) Get Your Quote.
Get your online quote in 1 min by answering just a few questions.
2) Book it.
We'll make sure your home is shining like the first day you moved in.
3) Relax & Enjoy.
Your home is show ready. Time to invite the friends & fam over.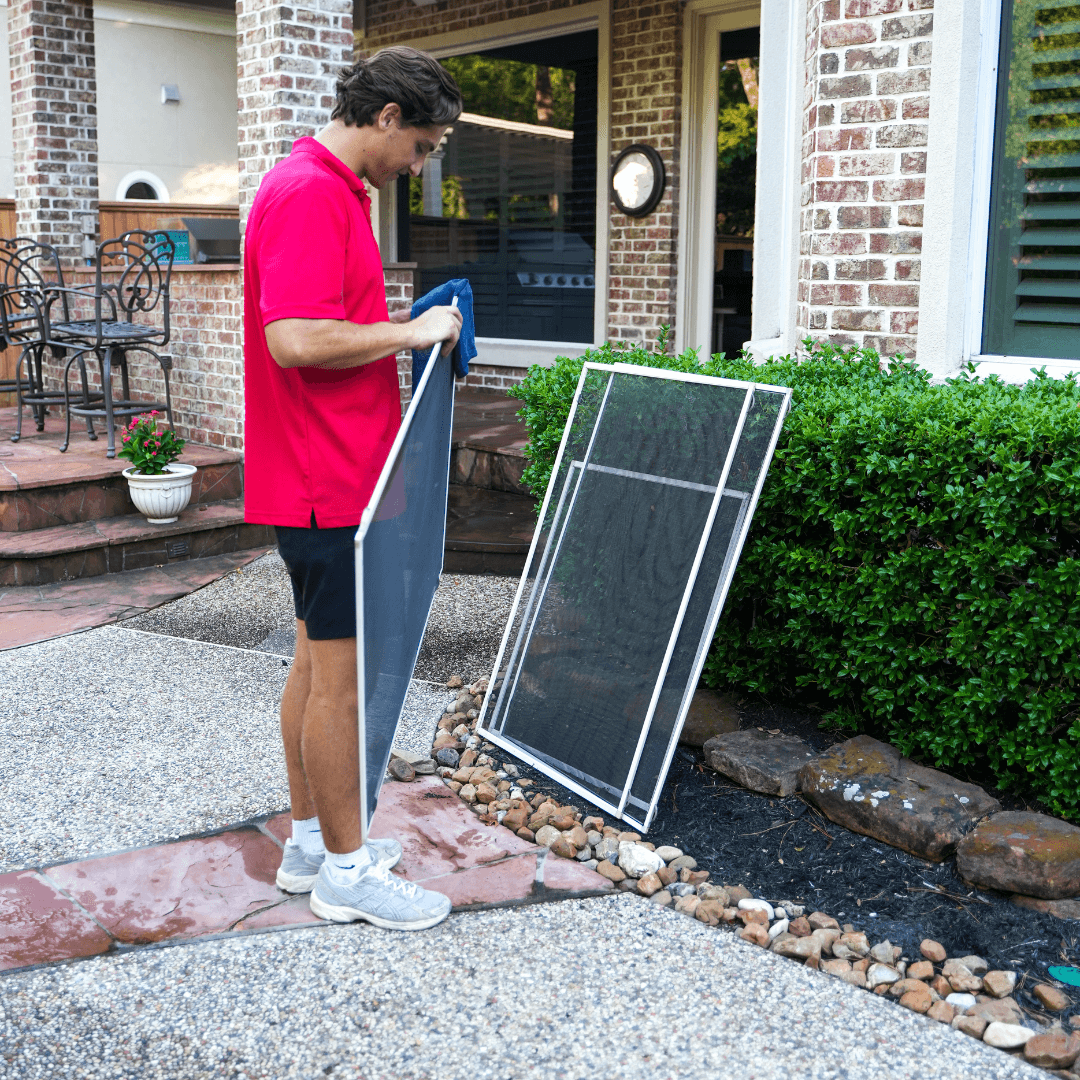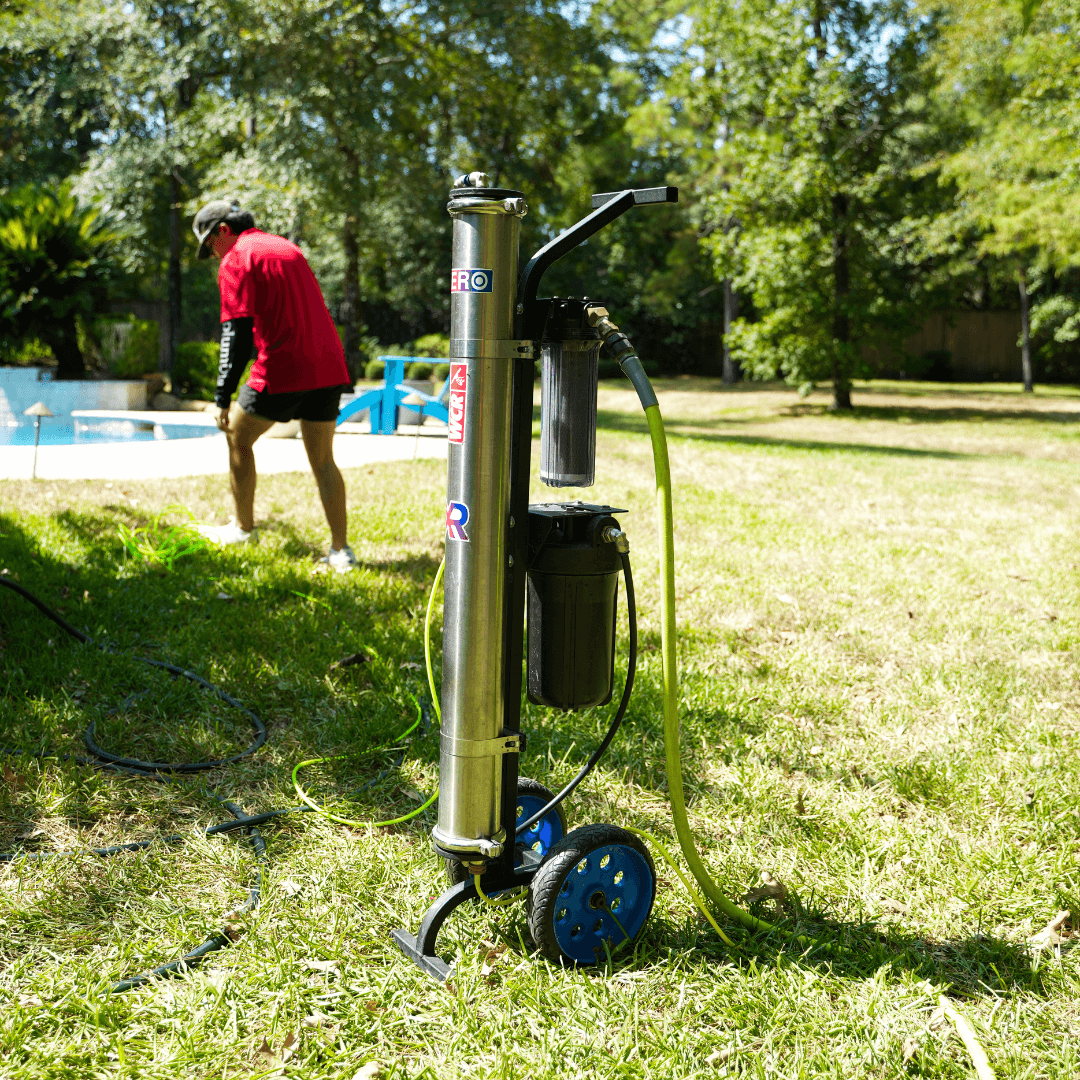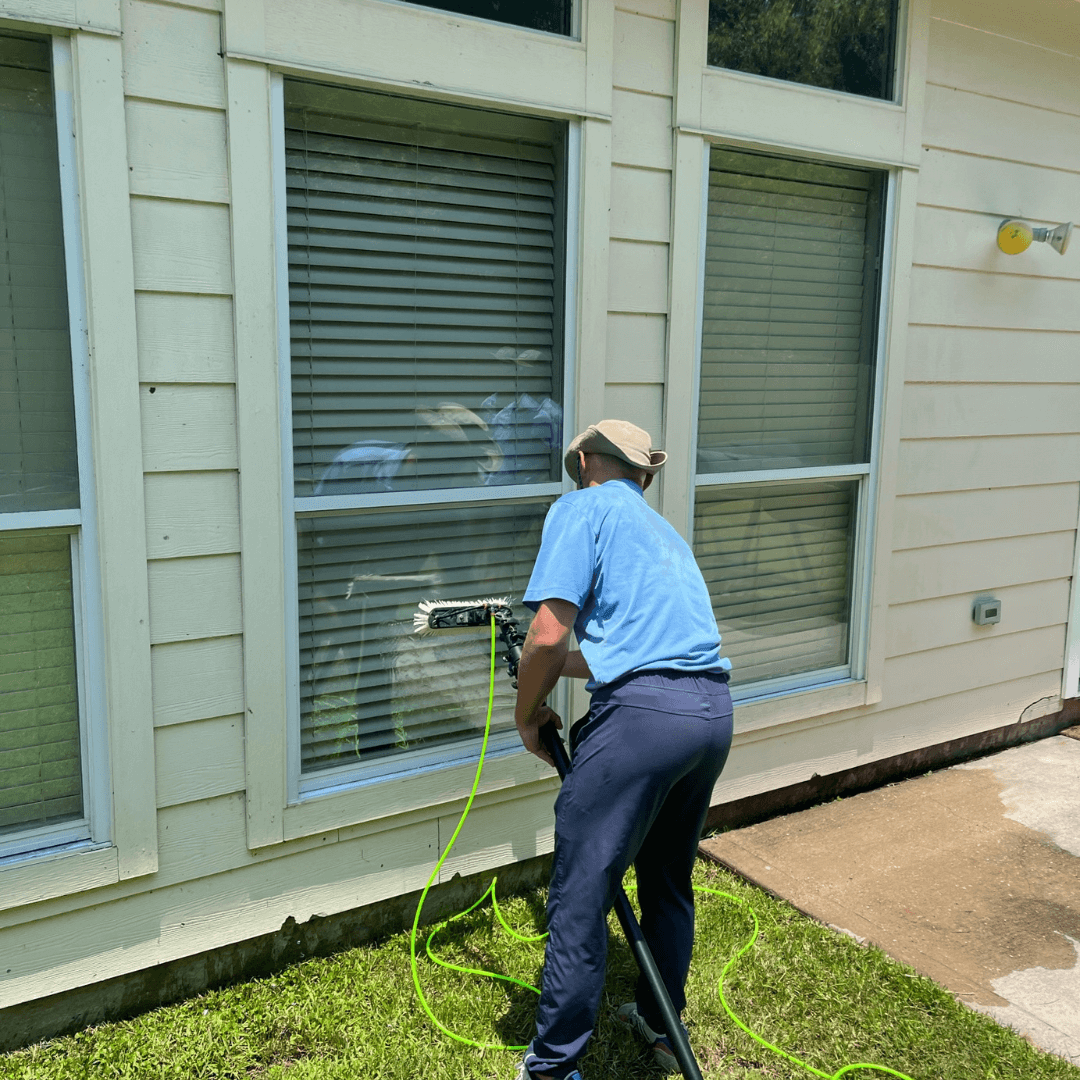 Why Choose Us For Your Service
You can expect nothing but first-class service when you work with Vanguard. We take pride in working with our neighbors and treat every home like we would our own.
100% Satisfaction Guaranteed
A clean home you can be proud of is our commitment. If you're not 100% satisfied with our services, we willl make it right.
Pro Equipment
To give your home the clean it deserves we use only the best equipment & filtration systems for a streak-free shine every time.
Highly Trained Team
Trusting us with your home is not something we take lightly. That's why our team go through serious training before working any jobs.
Quality Control
Our biggest critics are ourselves. That's why with Vanguard every job is double checked for quality assurance.
H.K.A.'s Trusted
Home Service Company
📍Serving Humble, Kingwood, Atascocita, and surrounding Northeast Houston Areas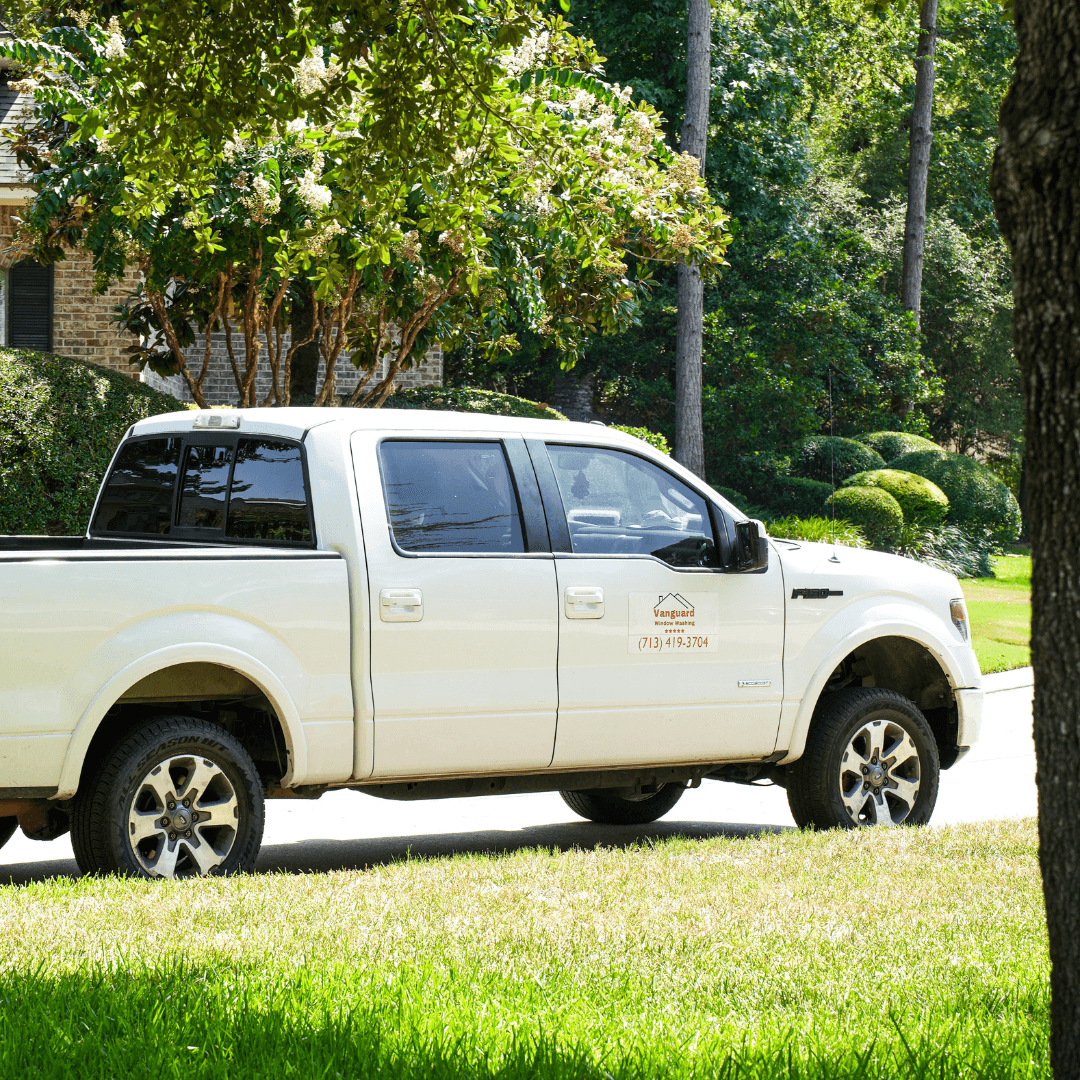 Add Your Tooltip Text Here
Add Your Tooltip Text Here
Add Your Tooltip Text Here
Add Your Tooltip Text Here
Add Your Tooltip Text Here
Add Your Tooltip Text Here
What Your Neighbors Are Saying About Us 🏠
Ed Buck
Services: Interior & exterior window cleaning, Power/pressure washing, Window washing
Jaden (Owner) and partner washed all exterior windows using their water filtration system which made all windows very clean, then professionally cleaned all interior windows. They also powerwashed both my upper deck and pool deck. They powerwashed all outdoor furniture and cushions. Very through work, both were very nice guys, and I felt I got a good value for my money. I would definately recommend Vangard window washing and power washing! Ed
Sarah Shotts
Service: Window washing
Vanguard Services just finished a much needed window clean on all our exterior windows. They were professional and thorough. The windows look great.
Paul Castro
Services: Interior & exterior window cleaning, Power/pressure washing
Vanguard did such a great job! We are super happy with their service, will definitely use again. They went the extra mile cleaning our exterior windows and front entrance. Looks like brand new!
Fatima Lopez
Service: Window washing
The Vanguard team gave our windows a much needed clean and they did an amazing job!! The team is very professional and took great care of our windows. We highly recommend! Thank you!!
Eva Armendariz
Services: Gutter cleaning, Window washing
We highly recommend Vanguard Services! They washed our windows and made them sparkle and cleaned out our gutters. Super profession and courteous! Price was super reasonable!
Jessica Borella
Services: Power/pressure washing, Gutter cleaning, Window washing
Highly recommend! It's so refreshing to find a service company that has integrity and pride in their work! A team member was in my neighborhood offering free estimates. Unhappy with the previous company I used, I gave them a shot. I'm super happy I did! The price was right on trend or less than other estimates I received. I was impressed with their professionalism and customer service. I decided to add additional services last minute and they were very accommodating! They went above and beyond and the result was great! They stood by their estimate and worked until after dark! This is my pressure washing, window and gutter company now.
Logan Kelley
Services: Window washing
**READ THIS REVIEW BEFORE WORKING WITH VANGUARD** If you only have 10sec, then skip my review and just give them your money and rest easy. Your windows are in good hands If you only have 30sec, then read on… I have used a LOT of window washing services I have high-end windows that I routinely pay $500-$1000 for the same level I got from Vanguard I was skeptical at first because they're younger guys, but after seeing their work, i'm a fan If you're in the market, can't beat the value. They will be getting my window cleaning service for the foreseeable
Emily Miller
Service: Window washing
The gentlemen did a fantastic job on my exterior windows. They were prompt, polite and worked efficiently. I enjoyed there services so much I personally called my neighbors to tell them vs letting vanguard go knock. You wont regret using them.
Austin Toombs
Services: Interior & exterior window cleaning, Power/pressure washing
I'd give this company 10 stars if I could. Jaden is very professional and takes pride in his work, he is also very passionate about what he does and strives to leave his customers with a smile on their face. I had him clean my siding all around the house. It looks like new siding was installed!! The transformation was absolutely stunning. I highly recommend this guy. He's knows what he's doing and knows how to do excellent work. I will definitely have him back on a regular basis!
Penny Trevino
Services: Interior & exterior window cleaning, Window washing
We had always wanted to get our windows cleaned and finally decided it was the right time. We are so glad that we did! We were so impressed with how sparkling and clear our windows look inside and out. We actually got to see just how beautiful our views were after and it really took our breath away. Don't wait to do it, you will be so glad you did and know it was worth it! Very impressed and highly recommend.
Virginia Burrows
Service: Window washing
Clean-cut young men, courteous, hard-working, and did a great job making my windows look brand new! Highly recommend their service!!
Tanya Close [WLMS]
Service: Window washing
They did an excellent job cleaning my windows and screens which were quite dirty. They were polite and respectful young men and their prices are very reasonable. I highly recommend their service.
Janet Larson
Services: Power/pressure washing, Window washing
Sebastian and Jadan did a very professional job of pressure washing our thirty-five year old patio and extensive driveway. It hasn't looked this good in years. My sparkling windows are now a delight to look through. They were efficient, polite and thorough. Each had specific responsibilities and executed them seamlessly. I highly recommend their service? Their goal was to make sure I was pleased with their work. Which I definitely was.
Vegas Clark
Services: Gutter cleaning, Window washing
Vanguard Services did a great job washing our windows and cleaning our dirty gutters. They provide excellent service and provide you a great deal!
Terry Harper
Services: Interior & exterior window cleaning, Window washing
Jaden and his crew were very professional and took pride in their work.I had windows done inside and out and they look great.They were very detailed and everything was cleaned up and put back on place.Highly recommend!
Ready to Get Your Home Back To Shining Like New?
Frequently Asked Questions
What does a full service window cleaning include?

Our full service window clean includes interior & exterior cleaning of the window along the frames, sills, tracks, and screens.

Promising our no hard water spot, streak, or smudge guarantee. 👍 
How often should we get the windows cleaned?

We recommend getting your windows cleaned at a minimum every 6 months to ensure window functionality is maintained. For most clarity year round we suggest every 3 months to be best.
How do you clean windows any different / better than I could myself?

When cleaning exterior windows we use our state-of-the-art water purification system that uses a 3-stage filter to ensure your windows come out streak & spot free every time – whereas with soap & a squeegee or towel, you face leaving streaks, soap marks, or even scratches on your windows. 
What's the difference between getting my home pressure washed vs. soft washed?

Great question! With pressure washing you run the risk of damaging materials. For example, stucco, rock, brick, vinyl, siding, and of course window seals are all delicate when it comes to pressure washing.

With soft washing we use pet and plant-friendly chemicals to make sure the home is cleaned properly without the risk of damage to the property – also with our 100% Satisfaction Guarantee. 👍
How does your price compare to other companies in the market?

Our pricing may be more expensive than other companies that you have gotten quotes from – the reason being when you work with us you know you're getting top-of-the-line workers and top-of-the-line equipment to properly service any job you need. 

We also pay our workers for what they are worth & the value that they bring to our customer's homes compared to the other guys doing freelance work using general equipment from their local hardware store.